The Huskee Cup
Since Pela is all about using annually renewable agricultural "waste" byproduct (flax shive//Flaxstic) for our compostable phone cases, we're always excited to see other products that have been inspired to do the same.
HuskeeCup is a durable, reusable ceramic alternative made from coffee husks. It's a good looking cup that apparently keeps your coffee hotter longer. As a super slow hot drink drinker, I always appreciate this feature! Apparently, according to their websites, not only does HuskeeCup use agri-waste but these cups are recyclable at the end of life...I'm not sure in what recycling stream but that does sound like an added bonus!
The HuskeeCup is taking pre-orders on IndieGogo now.
The Bonding Ties of Music
I love music. I have a strong feeling that if you're reading this blog, you love music too. And maybe we don't love all the same kinds of styles and genres, but there's a high probability you and I have been moved, touched, or driven to the dance floor by a great beat and a beautiful melody. I truly believe in the power of music to connect us. 
When I saw this video, my heart swelled. The idea of connecting refugees to their new community through art and collective performance is such a beautiful idea. 
Breaking down barriers and filling the air with beautiful music, what's not to love here?
Zero Waste Packaging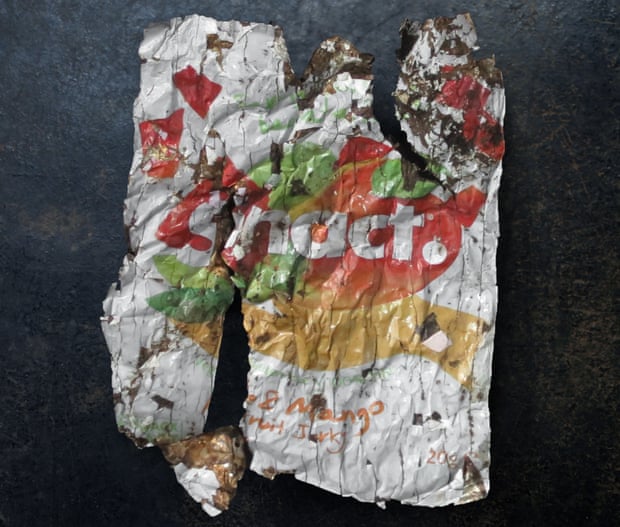 I love the story behind Snact —two friends who wanted to tackle food waste by making delicious snacks out of surplus fruit from London's wholesale markets. They successfully raised money through with crowd funding and last fall they even changed their plastic packaging to compostable packaging! 
While we have a long road to go still with our broken models of waste creation and consumption, products and stories like this showcase creative problem solving and businesses that care about their overall footprint. 
Magic in the Streets
Why can't all streets be filled with this much whimsy?! Below are two of my favourite mundane New York streets turned into flights of fancy! But you can see even more of these awesome transformations by Tom Bob on BoredPanda.
Don't they just make you want to say: hehe :) 
#BelieveInBetter
---
Other Blogs You Might Like:
Believe in Better - Stories of Hope #005
Believe in Better - Stories of Hope #004