Buy 1, Get 1 Free | Buy 2, Get 3 Free
Buy 1, Get 1 Free | Buy 2, Get 3 Free
No code required.

Beautiful Design, Without the Guilt
Plastic free gifting has never been this easy.
Buy 1, Get 1 Free | Buy 2, Get 3 Free
Best Sellers & New Arrivals
Together, we have prevented the equivalent of 48,433,866 plastic bags from entering our oceans.
Together, we have prevented the equivalent of 48,433,866 plastic bags from entering our oceans.
Our Values
Protects & Preserves Our Oceans

Pela donates a % of every sale to Ocean Cleanup and Preservation Initiatives.

Inspired by Plants

Made from flax shive and a plant based biopolymer create the base for our compostable cases.

Screen Protection Guarantee

If your screen cracks while wearing a Pela Case (excluding Slim) AND our liquid screen protector, we'll pay for the repairs.

100% Happiness Guarantee

Enjoy free shipping worldwide, fast and secure checkout, and hassle-free exchange and returns.
Over 1.2 million brilliant humans have switched to Pela
Switched from bulky plastic cases after 10 years!

No case I have ever owned for an iPhone has been such a conversation starter and given me the bragging rights I have. I get to tell everyone I have this protective (yes I've dropped my phone from about 4 feet to concrete in it, not on purpose!), stylish, and the best part, compostable! I mean what's not to like!

Love these cases!

My little girl has dropped my phone so many times but it has been protected by my Pela case. The texture makes it kind of grippy which is good. And most importantly it's compostable. Love that there's no plastic in the packaging!! Great brand!!

Overall Great Purchase

Absolutely wonderful color, texture, and flexibility. This case matches my turquoise iPhone 11 perfectly which is exactly what I was hoping for. On top of that, their customer service team was excellent and answered my questions very quickly. I would recommend these cases to anyone looking to reduce their waste and/or in need of a replacement case.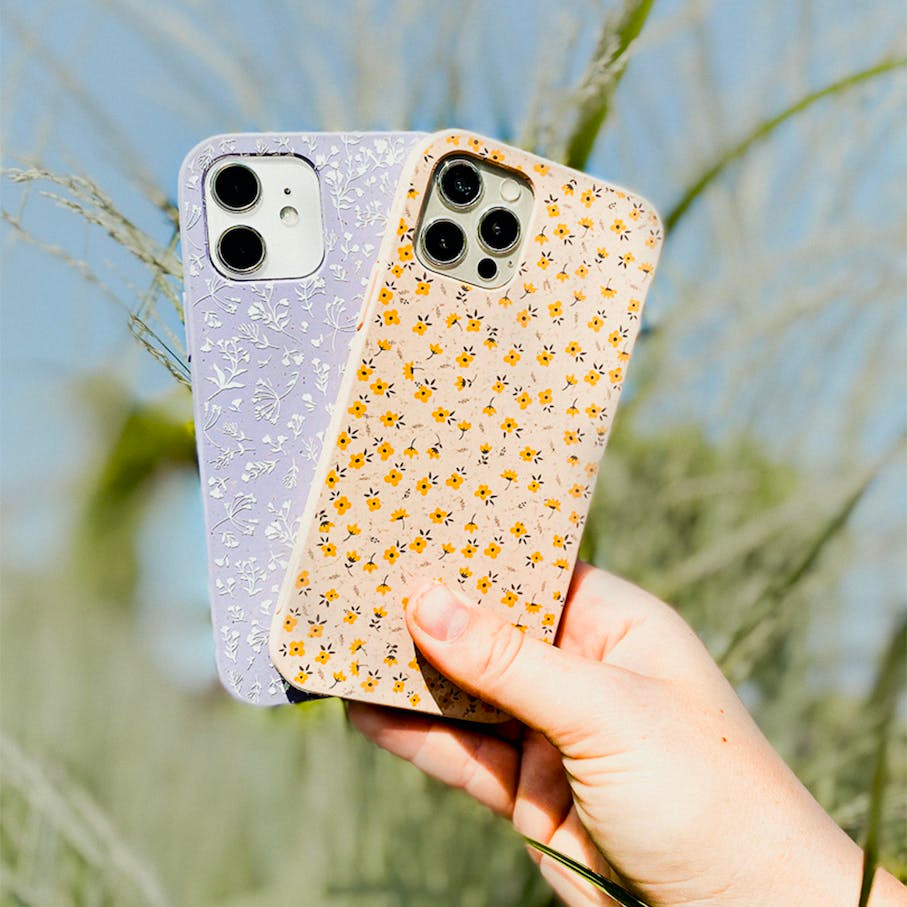 Why Pela?
The phone industry has a HUGE problem. Greedy companies use cheap, polluting plastics for their phone cases.
Our cases will protect your phone and still look super cute doing it.
Honestly, we're just trying to be less evil.
So the real question is...why NOT pela?
The most sustainable phone case on the planet (the deets):
30%
less carbon emissions


80%
less waste production
Latest Posts from Inside Pela
Phones have become an extension of our arms, and it's easy to get lost in the endless sea of social media, memes and videos that...